Salt water crocs nicknamed "salties"should be hunted to the 100's there are too many.They are getting desperate of hunger.
Why we should hunt them.
Salties are moving into human habitat of hunger!I mean look!Salties have eaten most of their food source.It is mainly this why attacks are on the rise there.There are 150'000 to 300'000 salties in the world if we cut it down to 500 there will be many less attacks.

This dumb person decides to tease a saltie


They are trying to spread.Many have been spotted far out at sea one was even at the boundary of NZ!(pitcher below)
Just imagine a saltie getting to NZ it would populate quickly and BOOM!!! Their crawling their scaly into our citys and trying to eat your son!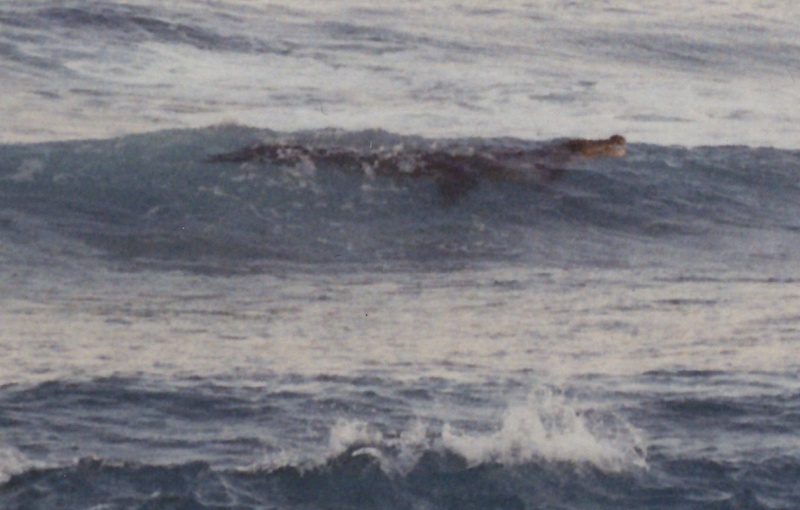 Saltie spotted by a fishing NZ boat

If their numbers start to increase quickly they'll take over Australia.They'll move into NZ and then take over our land!If we hunt them down to 500 think of all the leather we would get from it!But just remember we don't want to hunt them to extinction because aren't we the most deadly thing on earth!The smartest!But we don't kill for fun we don't kill them because we face extinction from them but just remember all is good all is bad.


unlucky man who said hi

Think of it we need to hunt crocs back to 500 or many lives are at risk!If we kept the 500 crocs in the everglades then
we're safe.......for now


BY Taiko


Don't Get Eaten